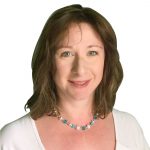 Ed's Letter – Living in the Past
Well, this summer has felt more like being out on parole than the promised get-out-of-jail-free. The weather was British (reliably unreliable, with just one week of somebody trotting out 'bit warm for you?' and going overseas was just too confusing for most of us to risk. If you were caught by the pingdemic, test and trace or worse, actually caught the virus, it was an immediate go to jail, do not collect £200.
Still, I'm sure most of us managed at some point to catch up with friends and family without sticking to the distant waves and virtual hugs that social distancing mandated (ugh, putting your arms around yourself in a representation of a hug never was quite right).
My friends and I realised that the last year has created a black hole in our memories. We found ourselves reminiscing about that occasion when we got together last year. We didn't, it was the year before. We talked about it having been about two years since something happened… it was four years.
But – sanitised fingers crossed – let's hope further incarceration is off the cards (I think you've got the message. I didn't enjoy lockdown). I am just really grateful I'm still running my magazine business, mainly through the support of all you lovely readers and advertisers.
STOP PRESS
The great news it that the Rushbearing Festival is on. The not-so-great news is that the council did not give organisers the go ahead until the 20th August meaning we had just printed the magazines. I'm able to update the online version though – so for details of the festival which takes place on Saturday and Sunday 4-5th September please check out  Rushbearing or www.rushbearing.com. Unfortunately, the Norland Scarecrow festival will not be going ahead this year.
Till next month,
Rachel
Independent & Proud
Go Local is an independent magazine and directory of truly local services for businesses and services covering Ripponden, Sowerby Bridge, Greetland, Stainland, Outlane, Lindley and Salendine Nook and surrounding areas.
Go Local was launched in 2005. The magazine aims to promote truly local businesses to local people – like yourself!
Local Values
"The magazine is run by me, Rachel, a local resident born and bred in Ripponden with plenty of help from our small team.
Having spent the first 15 years of my career working for large blue chip companies, I now love working locally for myself and getting away from the office politics and the rat race. I enjoy using my 25 years' of experience helping local businesses get the right message and ad for them; service, honesty and value for money are my key principles.
Go Local isn't part of a franchise or larger group, it's an independent business. I love running the business as I'm naturally nosey and get to find out what's going on locally!"