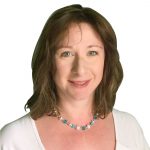 Ed's Letter – Never Just One Job
In a brief lull in my working-from-home day, I went into the kitchen to make myself a cup of coffee (and let's be honest, to open and close a few cupboards and the fridge looking for something interesting to eat. My search was, quite literally, fruitless).
Sigh. The dishwasher needs empyting. I pile a bowl on top of some others knowing the cupboard could do with sorting. The Leaning Tower of Pisa crashes down breaking the bowl and another besides.
OK, fetch the dustpan and brush, sweep it all up. While I'm down there I notice the cupboard doors are looking a bit grubby so let's give those a clean. Tip the dustpan into the kitchen bin which really needs emptying… and as for the recycling….
It's never just one job, is it?
This is the life of anyone quoting for all but the simplest work in your home. What the householder thinks they are asking for is a job which is straightforward and will only take a couple of days; what the tradesperson knows they'll get is 'while you are there' and 'I've changed my mind'.
The reason you are given an estimate is because they don't know what else you'll ask of them along the way, and the cheapest quote which appears to be a bargain might have every extra and amend charged for, so do qualify that before you go ahead.
And one final tip for you. Inflation means prices are going up. The longer you leave it to make that call, the more it'll cost you when you finally do – so the sooner the better!
Rachel
Independent & Proud
Go Local is an independent magazine and directory of truly local services for businesses and services covering Ripponden, Sowerby Bridge, Elland, Greetland, Stainland and Outlane.
Go Local was launched in 2005. The magazine aims to promote truly local businesses to local people – like yourself!
Local Values
"The magazine is run by me, Rachel, a local resident born and bred in Ripponden with plenty of help from our small team.
Having spent the first 15 years of my career working for large blue chip companies, I now love working locally for myself and getting away from the office politics and the rat race. I enjoy using my 25 years' of experience helping local businesses get the right message and ad for them; service, honesty and value for money are my key principles.
Go Local isn't part of a franchise or larger group, it's an independent business. I love running the business as I'm naturally nosey and get to find out what's going on locally!"