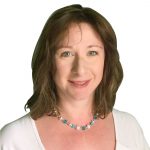 Ed's Letter – Home Holidays
July and August are the most popular months of the year to take a trip away from home. Holidays create quite a dent in the annual budget though and looking at the awful delays some are facing leaving the country at the moment, you might question whether it's worth it.
I know that sometimes I've reasoned with myself that I could buy something tangible which I'll get longer use out of rather than something which will be all over within a week or two.
I soon realise though, that whether I take a break for a couple of days or a couple of weeks, the memories will last long beyond the event itself. Nobody ever takes a photo of their new sofa to look back on wistfully, nor will any of us reach old age and think back to the time we 'treated' ourselves to a new set of saucepans.
Even if funds are stretched this year, a sunny day or two away from the constant nag of home running and maintenance and spending some time 'in the moment' rather than distracted by TV and the internet, can be just the pick-me-up you need. Smartphones enable us to take an unlimited number of photos and watching your short video clips will transport you back to the time again and again.
Finally, remember that days out and short UK breaks support local economies and small business owners, and you can't help but feel good about that too. A day trip to the Yorkshire coast could be just what the doctor ordered. Our latest family trip was to Whitby, see the snap on the front cover. Whatever you're doing this summer, I hope you have time to relax and enjoy some downtime!
Rachel
Independent & Proud
Go Local is an independent magazine and directory of truly local services for businesses and services covering Ripponden, Sowerby Bridge, Elland, Greetland, Stainland and Outlane.
Go Local was launched in 2005. The magazine aims to promote truly local businesses to local people – like yourself!
Local Values
"The magazine is run by me, Rachel, a local resident born and bred in Ripponden with plenty of help from our small team.
Having spent the first 15 years of my career working for large blue chip companies, I now love working locally for myself and getting away from the office politics and the rat race. I enjoy using my 25 years' of experience helping local businesses get the right message and ad for them; service, honesty and value for money are my key principles.
Go Local isn't part of a franchise or larger group, it's an independent business. I love running the business as I'm naturally nosey and get to find out what's going on locally!"