WELCOME TO NOVEMBER!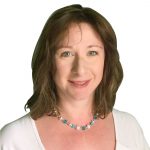 The month of bonfires and fireworks is upon us. Halloween and bonfire night seem to morph into one long week event now, thanks in no small part to our American cousins love of spooks and ghouls. Read our local bonfire and fireworks guide for ideas of where to go (pg 14).
Christmas is coming! Yes, you heard it here – but not first – as the mince pies stocked in the supermarkets since September were a clue. If you need some inspiration for your gift list then we've found some of the best local independent retailers featured in our Local Christmas Gift Guide.
Finally, we commemorate Armistice Day on Sunday 10th November, we'll be wearing our poppies with pride for the soldiers who fought for us. Find more info inside the mags about local Remembrance services.
The November magazine is packed full of local news update and events, we hope you find it useful. Please send in any local items of interest for future editions. We'll be back next month with our double bumper festive issue!
Rachel
Independent & Proud
Go Local is an independent magazine and directory of truly local services for businesses and services covering Ripponden, Sowerby Bridge, Greetland, Stainland, Outlane, Lindley and Salendine Nook and surrounding areas.
Go Local was launched in 2005. The magazine aims to promote truly local businesses to local people – like yourself!
Local Values
"The magazine is run by me, Rachel, a local resident born and bred in Ripponden with plenty of help from our small team.
Having spent the first 15 years of my career working for large blue chip companies, I now love working locally for myself and getting away from the office politics and the rat race. I enjoy using my 25 years' of experience helping local businesses get the right message and ad for them; service, honesty and value for money are my key principles.
Go Local isn't part of a franchise or larger group, it's an independent business. I love running the business as I'm naturally nosey and get to find out what's going on locally!"