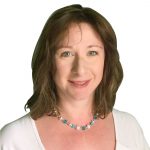 Ed's Letter – Making a List
When the news in April hinted that holidays to some places abroad might be an option this year, I dismissed the idea. "We don't need to go away to have a good time" I told myself (and my crestfallen family). "We can save the money, support the UK and keep the virus out".
Then following a cold April and a wet start to May, the green list was released – countries that we could go to without quarantining upon return. Not all offered better weather than ours of course and I'd never even heard of the South Sandwich Islands so I took a guess that it probably wasn't going to be a top tourist destination.
But a couple of places were more than OK (Portugal anyone?) and, with some of the mainland European destinations being on the amber list and possibly turning 'green' before the end of the summer, our resolve definitely started to waver.
We're still undecided, but by the second half of May, even with many restrictions lifted, we were all desperate for a break (being honest, partly from each other, but let's leave that discussion on the 'red list' shall we?)
In the meantime, I'm on a personal 'eat out to help out' mission. After all, nobody is having a good laugh and saying 'cheers' over a takeaway, are they? Going to a pub or a restaurant for the atmosphere, meeting friends again, people watching and – even better – no clearing up.
And if I keep it up, we won't have any money to go on holiday. Problem solved!
Rachel
Independent & Proud
Go Local is an independent magazine and directory of truly local services for businesses and services covering Ripponden, Sowerby Bridge, Greetland, Stainland, Outlane, Lindley and Salendine Nook and surrounding areas.
Go Local was launched in 2005. The magazine aims to promote truly local businesses to local people – like yourself!
Local Values
"The magazine is run by me, Rachel, a local resident born and bred in Ripponden with plenty of help from our small team.
Having spent the first 15 years of my career working for large blue chip companies, I now love working locally for myself and getting away from the office politics and the rat race. I enjoy using my 25 years' of experience helping local businesses get the right message and ad for them; service, honesty and value for money are my key principles.
Go Local isn't part of a franchise or larger group, it's an independent business. I love running the business as I'm naturally nosey and get to find out what's going on locally!"