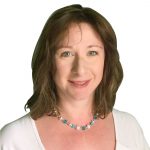 WELCOME TO OCTOBER ISSUE OF GO LOCAL!
Getting through the whole COVID-19 health situation is turning into a bit of a marathon isn't it? And as marathon runners know, there comes a time, usually at the 18-20 mile mark, when a runner hits the 'wall'.
The gung-ho spirit displayed a few months ago has been replaced by the weary realisation that there is still some way to go. For those who wonder if they have enough in the tank to reach the finish line, here are three suggestions to help:
1. Remind yourself of the positives. Six months down the line we know a lot more about the virus and how to reduce the risk of being exposed to it.
2. Re-commit to your end goal. For a marathon runner it is completing 26 miles and 385 yards. For you, it is being alive and healthy when this is all over.
3. Don't focus on the finish line. Just concentrate on getting through the day. That's all we can do, remain positive and take one step at a time.
Even if events are few and far between at the moment, we have glorious countryside all around us to enjoy this autumn and if you need a laugh then Overgate are also holding a virtual comedy night (see pg 6) to lift your spirits!
Until November, stay healthy and please support your local businesses!
Rachel
Independent & Proud
Go Local is an independent magazine and directory of truly local services for businesses and services covering Ripponden, Sowerby Bridge, Greetland, Stainland, Outlane, Lindley and Salendine Nook and surrounding areas.
Go Local was launched in 2005. The magazine aims to promote truly local businesses to local people – like yourself!
Local Values
"The magazine is run by me, Rachel, a local resident born and bred in Ripponden with plenty of help from our small team.
Having spent the first 15 years of my career working for large blue chip companies, I now love working locally for myself and getting away from the office politics and the rat race. I enjoy using my 25 years' of experience helping local businesses get the right message and ad for them; service, honesty and value for money are my key principles.
Go Local isn't part of a franchise or larger group, it's an independent business. I love running the business as I'm naturally nosey and get to find out what's going on locally!"