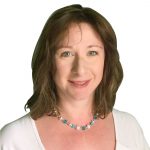 Dear Residents,
We're so pleased to return with this Bounce Back edition of Go Local for the Summer. In this issue we are celebrating our local heroes and the community spirit shown in our area. Thanks to Christa Ackroyd for sharing her thoughts on the subject of kindness and community and congratulations to our six Local Heroes that were nominated by you. We focus on each one of them in our special feature and they will receive a tasty meal from the Supper Club as a small thank you.
In Ripponden we also bid 'au revoir' to the much loved Toll House who will be very sadly missed in the village, not only for their fabulous jewellery designs, but for their kindness and support shown to so many of us over the last 40 years.
PLEASE SUPPORT LOCAL
As things are now starting to re-open, now more than ever, local businesses need our continued support. So please do think about what these local businesses have brought to our local community over the last few weeks as it's now our turn to help them get back on their feet.
IN SAFE HANDS
Our fabulous deliverers continue to follow a "clean hands" policy for your magazine delivery. Till next time, please keep yourself and your loved ones safe,
Rachel
Independent & Proud
Go Local is an independent magazine and directory of truly local services for businesses and services covering Ripponden, Sowerby Bridge, Greetland, Stainland, Outlane, Lindley and Salendine Nook and surrounding areas.
Go Local was launched in 2005. The magazine aims to promote truly local businesses to local people – like yourself!
Local Values
"The magazine is run by me, Rachel, a local resident born and bred in Ripponden with plenty of help from our small team.
Having spent the first 15 years of my career working for large blue chip companies, I now love working locally for myself and getting away from the office politics and the rat race. I enjoy using my 25 years' of experience helping local businesses get the right message and ad for them; service, honesty and value for money are my key principles.
Go Local isn't part of a franchise or larger group, it's an independent business. I love running the business as I'm naturally nosey and get to find out what's going on locally!"