WELCOME TO THE DECEMBER / JANUARY ISSUE!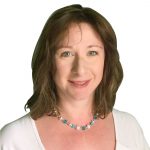 'Tis the season to be jolly and there's certainly lots to be jolly about in the next few weeks with Christmas fairs, festivals and concerts. Fire and Water are running the intriguing 'Krampusfest' in Sowerby Bridge and the wonderful Winterlight Festival also returns this month whilst Ripponden Christmas Festival is an opportunity to find locally made gifts. We hope our 'What's On' guide, features and local news information will help you find local events and get into the festive spirit.
You can also win a free night out to see a critically acclaimed Queen tribute band at the Square Chapel, wake up to the New Year with Race for a Laugh and finally get yourself organised financially for 2020.
Go Local has now reached its 15th year and I'd like to thank all our regular contributors, in particular David Cliff and David Glanfield as our local historians, Jago Holmes for his fitness advice, Phil Hawdon for the Fire and Water updates and all our other monthly contributors who help us keep the magazine interesting and relevant.
However you're spending this festive season, we wish you a very Merry Christmas and here's to 2020 from all the Go Local team!
Rachel
Independent & Proud
Go Local is an independent magazine and directory of truly local services for businesses and services covering Ripponden, Sowerby Bridge, Greetland, Stainland, Outlane, Lindley and Salendine Nook and surrounding areas.
Go Local was launched in 2005. The magazine aims to promote truly local businesses to local people – like yourself!
Local Values
"The magazine is run by me, Rachel, a local resident born and bred in Ripponden with plenty of help from our small team.
Having spent the first 15 years of my career working for large blue chip companies, I now love working locally for myself and getting away from the office politics and the rat race. I enjoy using my 25 years' of experience helping local businesses get the right message and ad for them; service, honesty and value for money are my key principles.
Go Local isn't part of a franchise or larger group, it's an independent business. I love running the business as I'm naturally nosey and get to find out what's going on locally!"